The Fire Insurance Galleries
The birth and evolution of Fire Insurance
Fire! Risk and revelations!
For years communities suffered from the impact of frequent sudden, terrifying fires that devastated cities and destroyed entire villages and small towns.
Creating uncertain futures as well as material damage, fire could deliver a considerable economic and psychological shock to a community.
These days, it can be hard for us to imagine the level of devastation fire caused. When insurance did not exist, people would be left homeless or could lose their businesses overnight.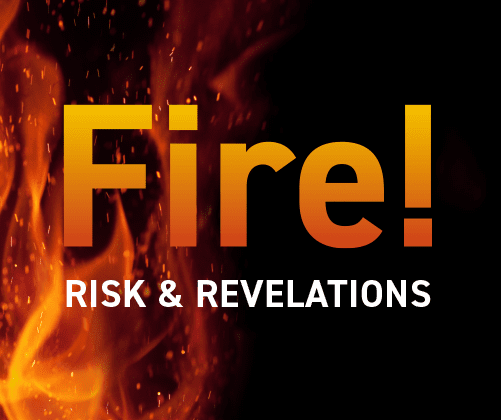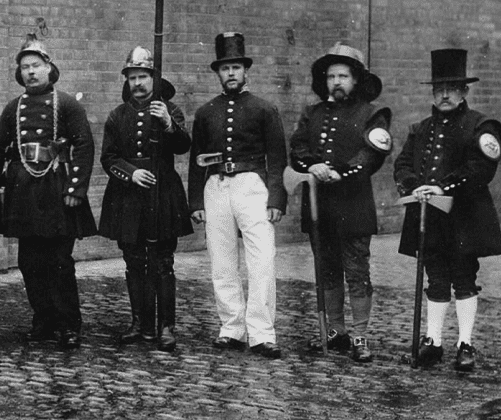 The introduction of fire insurance towards the end of the 17th century, aimed to take that risk away – and with the introduction of the insurance fire fighting brigades (providing the foundations for today's firefighting services) and with the active lobbying for fire prevention methods, the Fire Offices made a significant impact to fire prevention and safety.
Gallery 1: Rising from the ashes
The birth of fire insurance
(1666–1696)
The catastrophic fire that destroyed many livelihoods and much of London was a pivotal moment and catalyst for the birth of modern fire insurance, with Dr Nicholas Barbon's Fire Office rising from the ashes and showing the way for a modern and commercially viable fire insurance business, supported by its own fire fighters.
Gallery 2: Fuelled by coffee
Gallery 3: Powered by the Industrial Revolution
The expansion of fire insurance
(1760–1823)
Industrial growth and the social and economic impact of the changes it brought, led to the emergence of new complex fire hazards. However, by reducing the uncertainty and fear of property loss through fire, fire insurance acted as an incentive for accumulation, investment and innovation during the 17th and 18th centuries..

Donate
Corporate Donation
Become a founding Member of the IM
Object Donation