Board room and Directors' lunches may be largely a thing of the past among insurance companies these days, but we start this month with this image of the Directors' Dining Room at Guardian Assurance, 11 Lombard Street, London E.C. in May 1914, long before their merger with Royal Exchange Assurance in 1968.
The image is from a collection of postcard photographs taken when photography was all the rage, and 4 million picture postcards were posted daily in the 'Golden Age' of postcard collecting. As was the practice at the time, the photographer took a number of photographs on the day (or two) of his visit, and we may feature more in future Newsletters.
The Object of the Month, however, is a silver place setting from Royal Exchange Assurance, probably used in their Directors' Dining Room in the Royal Exchange itself.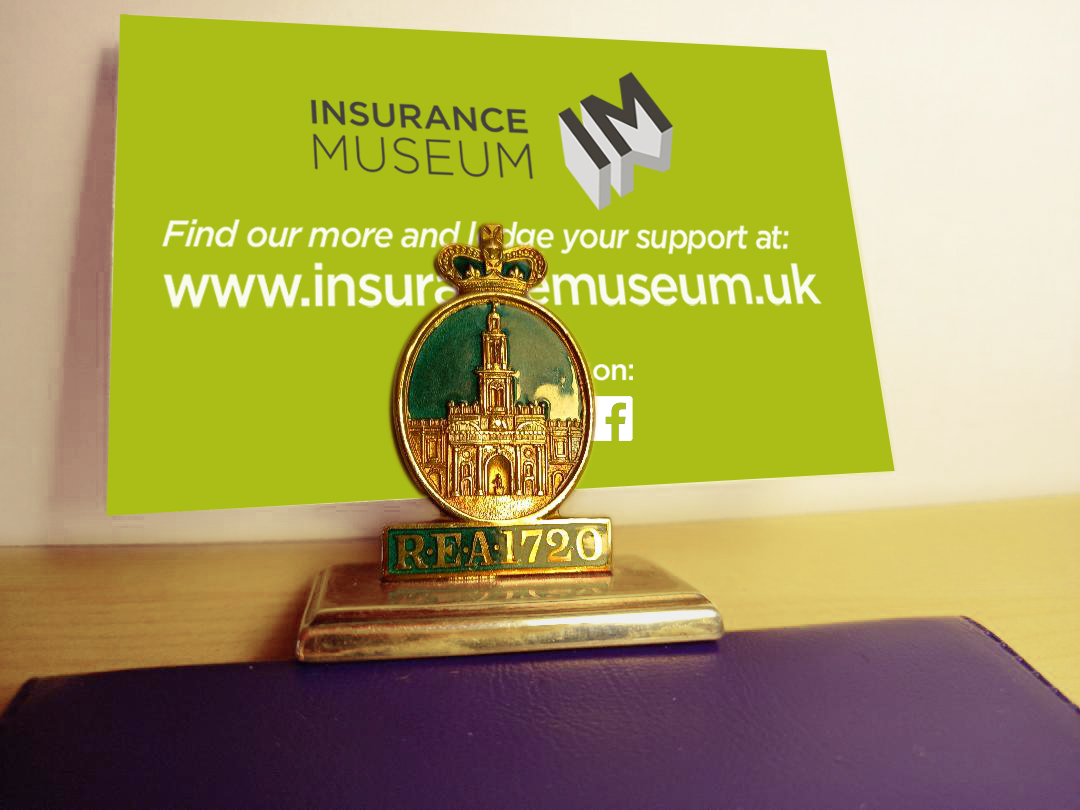 There are a dozen place settings in the set. The logo on the front is the second Royal Exchange (1669-1838) and the date of incorporation is shown as 1720. The company was formed to underwrite Marine Insurance but, according to Barry Supple in his book "The Royal Exchange Assurance", "although firmly established in the eyes of the law in June 1720, the Corporation could not really settle down to concentrate on the business of insurance until the autumn of 1721."