The name 'Willis' has been part of the international insurance broking scene at least since Henry Willis founded his broking firm, Henry Willis & Co., in 1828. Like most brokers in the era, he was an underwriter too; Henry became an Underwriting Member of Lloyd's in 1841. He was one of many individuals who shared his surname and were active in the market, including several of his progeny. John Willis, who joined the market in 1797, may have been Henry's father. 
Willis merged with Faber Brothers in 1898 to become Willis Faber, then with Dumas & Wylie in 1928 to become Willis, Faber & Dumas. Willis moved into the US in 1990 when it acquired and merged with Corroon & Black to become Willis Corroon. The venerable Corroon name was later dropped in favour of Willis Group, retained until the broker's merger with Towers Watson in 2016. 
After regulators blocked the merger of Willis and Aon earlier this year, the Willis name is set to remain as part of the insurance firmament. The Insurance Museum is delighted to have received several Willis lapel pins and a Willis teddy bear from private donors. We will use them to help tell the story of broking.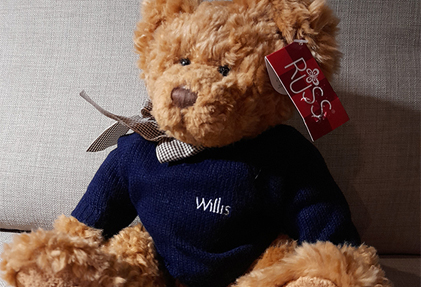 Willis teddy donated by Paulina Popiolek and Artur Niemczewiski.
Insurance-sector companies have made promotional items like these for customers and staff since the beginning. Not all are as ironic as the matchbox illustrated here – a premium item from the Hand in Hand Fire & Life Insurance Society!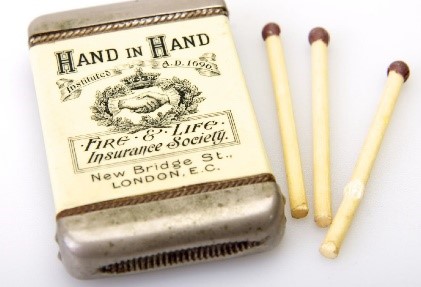 Hand in Hand matchbox photo courtesy of Aviva.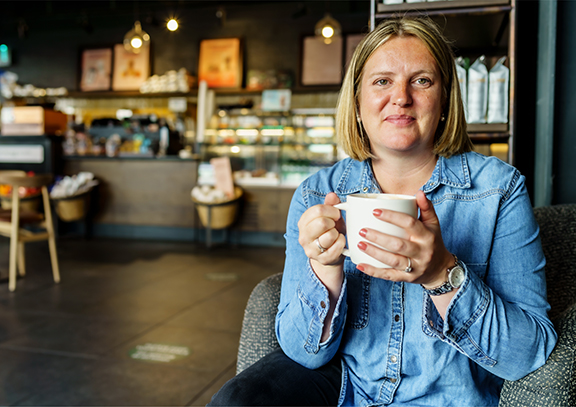 Willis pins donor Catherine France, Small Business Insurance Specialist.
If you have any branded items like these from brokers, insurers, and other insurance-related companies, we'd be delighted to add them to our collections – especially if they are unusual or from previous centuries. Please email Dr Adrian Leonard, Insurance Museum Curator curator@insurancemuseum.uk.